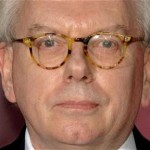 In August I posted some reactions to Starkey's comments about the riots on Newsnight. I asked then  why when major events happen do we turn to historians to explain them. This article from the Daily Telegraph really asks the same question. The difference is that it is asked by historians themselves, who believed that Starkey  lacked "understanding of the history of ordinary life in modern Britain" to do the job properly. The full letter can be found here – read it for yourself.
Whatever you think about all this, two things appear to be true.
1. Historians like knocking lumps out of each other.
2. David Starkey comments about race and riots are not going to be forgotten in a hurry.