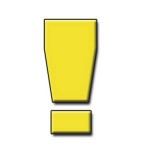 In designing our A Level course we were very keen to add the Elizabethan unit for a number of reasons. Above all, it is an excellent topic, but  it also allowed you explore issues of gender, historiography and to understand that History existed before the Congress of Vienna in 1815.
This wordpress site has been recommended to me by an ex-student, and it is well worth a look. It is indeed a A Venerable Read and the focus on the so called Dark Ages could again make you think about what History is. Consider for example this review of Alfred The Great by Justin Pollard;
 If you only read one book on the Dark Ages, make it this one.
 "Splendid this rampart is, though fate destroyed it.
The city buildings fell apart, the works of giants crumble….
Until a hundred generations now
Of people have passed by. Often this wall
Stained red and gray with lichen has stood by
Surviving storms while Kingdoms rose and fell."
 Out of all the vivid description of life in the eighth century in this book, none stands out more than the comment on the reaction of Anglo-Saxon pilgrims to seeing the Coliseum of Rome in an era when there was not a standing stone building in all of northern Europe. The world we are introduced to is alien, fragmented, distant and almost post-apocalyptic in feel, but unlike the anonymous writers of the Ruin (quoted above), there is no lost nostalgia or sense of longing for the civilisations that came before the Dark Ages.
Mr Kydd.