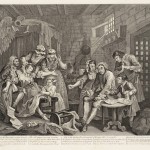 Summer 2013 – The Russia season
(part one)
Welcome back Year Twelve, and especially welcome to your Russian dictatorships course. To get you in the mood for the extraordinary journey that you are about to undertake the History Society (the attached image is of an earlier meeting) will be running a series of enrichment programmes after school in T10 from 3.30 this term.
Tuesday 25th June – Timewatch compares

Ivan the Terrible and Stalin

. A super introduction to synoptic writing and there will be violence. 1 hour.
Monday 1st July – Timewatch search for

the real Rasputin

. There will be rude bits, and it an interesting way in to considering the role of the individual in History. 1 hour.
Tuesday 9th July –

Stalin – Man of Steel

. David Reynolds discusses how Stalin almost lost the Great Patriotic War. The impact of war is another key theme of this course, but really the worth of this session is to help you understand the scale of Russian history, and the nature of the relationship between the rulers and the ruled in a totalitarian state. 1½ hours.
There will be cake…  
See you there.
Mr Kydd.