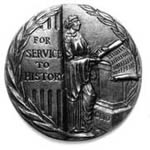 All,
The Making History website, developed by the Institute of Historical Research, is dedicated to the history of the study and practice of history in Britain over the last hundred years and more, following the emergence of the professional discipline in the late 19th century.
It has a number of pages that might be useful to the A level historian. Click here for the journals section, here for useful associations, and here for the historians page. You might like to also look here for a consideration of the different approaches to the discipline.
Really useful stuff.
Mr Kydd