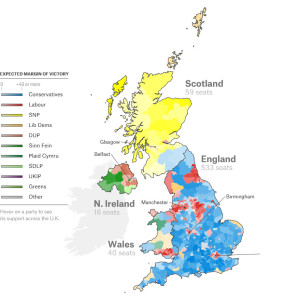 Obviously there is so much being written about the pending election, and some of you will have the vote.  As such, the following websites might be helpful to you.
If you click here you will get to the FiveThirtyEight website. This is an interactive map  forecasting results for next Thursday's vote. It is updated as poll data comes in. The darker the colour, the more secure the party's majority in that seat.
In alphabetical order you can find links to party manifestos below.
The Conservative Party Manifesto
The Liberal Democratic Party Manifesto
Mr Kydd.