If you haven't made up your mind about who to vote for, then the following links might help you. Below Jeremy Paxman interviews David Cameron and Ed Miliband in March.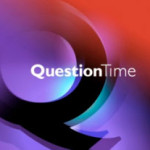 You might also like to watch last night's election special from Question Time.  This time David Cameron, Ed Miliband and Nick Clegg are given 30 minutes each in front of an audience.  It is pretty lively.
Click here to watch.
Mr Kydd.