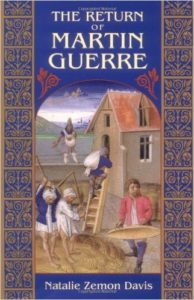 It is approaching personal statement time. If you click on the link at the bottom of the page you will get to an article by Jonathan Healey on what you might like to be reading in preparation.
A small extract follows…
"In schools up and down the country, budding young historians are just about to go on a quest: a quest for that perfect UCAS text. The history book you read and analyse in a couple of sentences that you hope will dazzle the admissions people at the university of your choice.
Unfortunately, most will choose terribly.
They will bore readers with the same old references to EH Carr, Richard Evans, David Starkey, and Niall Ferguson. Honestly, having read literally hundreds of these, I cry with joy whenever an applicant has read something a bit different.
Here, then, are some suggestions, for parents, teachers and students alike, to spice up those personal statements. Ten massively cool History books that are that little bit different, that little bit exciting, and that little bit radical and controversial. In interesting ways, and without the need to be a plonker on Newsnight."
Ten History Books I'd Love to See on Your UCAS Form
Mr Kydd.