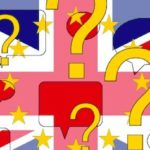 Something for your summer holidays.
If You click here then you will get to a History News network article which summarizes the reaction of different historians to the June vote. The strength of the article is that you can immediately contrast the views and approaches of fundamentally different thinkers.
These include;
Niall Ferguson
Andrews Roberts
Antony Beevor
Simon Shama
Mary Beard
Richard Overy
Have a read and see what you think.
Mr Kydd.