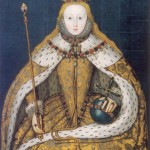 These pages are designed to support LVS A Level students studying for their summer examination. Our examination board is OCR H505, and the paper is Y107 – The Later Tudors. Please find the course Personal Learning check list here. You may also like to look at these excellent timelines from the BBC.
We envisage that different students will use different parts of the site in different ways. Most students find the assessment sections above as particularly useful for reference. You should however also look at the additional materials section to enrich and extend your studies. As you study the different units you may like to use the appropriate pages. Below this post will be articles of news about Tudor history. Above all however, we want this to be your site. However you use it is fine, but please take ownership of it. Oh you might also like to see this early film footage of the Elizabethan puritans in action…
Please find here the department's 5Rs document (Research, Reflect, Review, Read around, and Respond to feedback). It sets out what A Levels students should expect form us, and what we expect from you.
Mr Kydd.