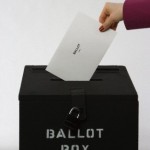 Year Twelve.
In the next week or so you will finish studying the content of Unit One – What was the most serious problem that Elizabeth faced at the start of her reign ? You will then of course face the challenge of writing your first proper AS standard essay.
This task is designed to help you to develop two analysis skills that the examiners are looking for when you write – linking and relative importance. There are three stages to the task.
1. Consider the five issues that we have studied.
Gender.
Establishing an effective Privy Council.
The Crown's finances.
Foreign Policy.
What religious settlement should Elizabeth impose ?
Relative importance. Quite simply I want you to pick the one that you think is most important and post a comment here naming it (I will total these up and post the results) and then explaining it.
2. Linking. In the same post try to explain any links that you can see between the issues. Perhaps you might like to reflect if one issue causes another to happen. Is there an underpinning issue.
3. Reflection. When everyone has posted read their comments and reflect on their ideas. What ideas do you want to note down before you write ?
Enjoy…
Mr Kydd.