History and politics examination dates and codes 2015 /16
GCSE -OCR
| | | |
| --- | --- | --- |
| Code | Information | Examination date |
| A013/01 | Paper One | 6 June 2016 AM |
| A022/01 | Paper Two | 14 June 2016 PM |
| A010BD/24 | Controlled Assessment | |
| J418 | Certification code | |
A Level –old – legacy – Edexcel
Code
Information
 
6HI02/E
Britain in the later C20

AS re-sit only

25 May 2016 PM
6HI01/D
Option D – A divided world – USA

AS re-sit only

18 May 2016 PM
6HI03/F –

option D1

Germany 1900 – 1945 – Kaiser to Fuhrer.
10 June 2016 AM
6HI04
Coursework
AS – 8HI01

A Level – 9HI01

Certification codes
A Level new- OCR
| | | |
| --- | --- | --- |
| Code | Information |   |
| Y137 | The Later Tudors | 18 May 2016 PM |
| Y246 | The USA in the C19 | 25 May 2016 PM |
| HI05 | Certification codes | |
A Level –politics – AQA
Code
Information
 
GOV P1
People, politics and participation (AS)
6 June 2016 AM
GOV P2
Governing Modern Britain (AS)
9 June 2016 PM
GOV 3A
Politics of the USA
14 June 2016 PM
GOV 4A
Governing the USA
16 June 2016 PM
AS – 1151

A Level – 2151

Certification codes
YEAR 11
All,
Well done on an excellent turn out at the Sunday revision session. We hope that it was helpful.
Please find here the powerpoint presentation. This is an electronic version of the written answers and if you need top up notes, this will provide the link to excellent history learning site.
Keep working…
Mr Kydd.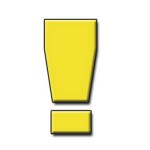 Please find here the flyer for the Easter revision for the Russian dictatorships course. You should also note the two hour Wednesday sessions in the new term. These will run every Wednesday with a one hour overview of content, followed by essay planning work.
See you there.
Mr Kydd.
STOP PRESS – the materials from this session are on the Russian dictatorships section of the site (so that they can be more easily found by next year's students).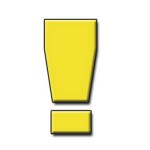 The Year Twelve Revision timetable is now published. You can get a flyer from one of your teachers, and the first session is this week.
The Year Thirteen timetable will be published after half term.
If you have any specific concerns that you would like built into these revision sessions then please do let us know.
Mr Kydd.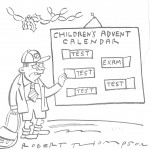 Apologies for the cartoon (from Private Eye) but what is it they say about humour having one foot in reality ? Obviously a good number of you will be preparing for AS papers on Elizabethan government or Italian Unification in January.  It has been great too see so many of you in the after school content sessions this term, but we thought some teacher time and technique work over the holidays would also be helpful. This will be as follows.
Friday 28th December
Location – The History block (entry via the main gate please)
10.30 – 11.15 –
Meet the examiners. What are the lessons to learn from the Summer 2012 examination season ? T9
11.20 – 12.40 –
Unification document work with Mr Podesta – T9

Elizabethan essay planning with Mr Kydd – T10
12.45 – 2.00 –
The Elizabethan session will be repeated for those students sitting both papers – T10
If you are missing any notes / have any concerns Mr Podesta will be available in T9.
We look forward to seeing you then / Mr Podesta will be bringing mince pies.
A few last points.
Please bring your notes with you (there will be some group essay planning work in both sessions).
Please email either of us with any concerns that you have before the day. We can then build these matters into the sessions.
If the weather looks like it might cause us to cancel, then please check on this site. We will post if school is unable to open.
Mr Kydd
Electronic versions of the revision materials used in today's conference.
Revision Conference Powerpoint – December 2012 – Elizabeth (what the examiners want)
F961A Elizabeth – Past Questions / Examiner Guidance / Reports
Revision Conference Powerpoint – December 2012 – Italy (what the examiners want)
Italy overview revision powerpoint
Italy "Revise Everything" powerpoint – which explains why you should revise the whole course
Guide to writing excellent Italian history.
Finally you will find the Italy podcast, the materials above, and past papers at http://ictforlearning.org.uk/italy/