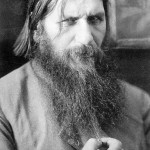 Those of you who used the old site will know it as predominantly a vehicle to discuss Russian history. These pages are designed to support Little Heath A2 students studying for their summer examination. Our examination board is OCR, and the paper is Russia and its rulers 1855 – 1964. The paper code is Y318.
As before, we envisage that different students will use different parts of the site in different ways. Most students find the schemes of work and assessment sections above as particularly useful for reference. You should however also look at the additional materials section. This has lots in it to support and extend your studies. Look for example at the excellent quotation bank from a previous student. Below this post will be articles of news about Russian history. You will also see posts here that will be used for online discussion homeworks where we will want you to add (ideally constructive) comments.
Above all however, we want this to be your site. However you use it is fine, but please take ownership of it.
Mr Kydd
Oh and just for old times sake, here are two top historians (Mr Jarrett and me circa 2030 ?) debating the origins of the Russian Revolution – perhaps…
Please find here the department's 5Rs document (Research, Reflect, Review, Read around, and Respond to feedback). It sets out what A Levels students should expect from us, and what we expect from you.
Finally,  this is a complete list of all the past questions from the old course. However, students are reminded that the latest Ofqual pronouncements on examinations which instructed the boards that;
All parts of the course must be examined.
No question should be (exactly) repeated.
You class teacher will discuss what this means for your revision with you. Perhaps more useful in essay planning is this revision work booklet.
Mr Kydd.